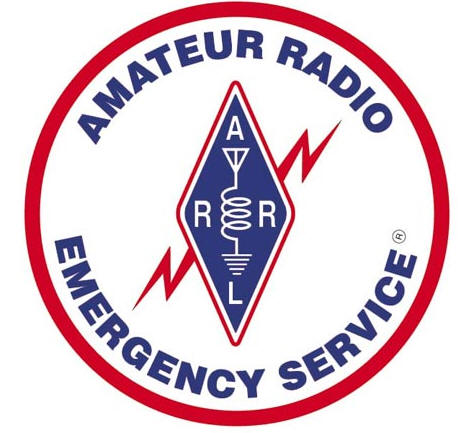 Mr. Jim Hanks, W5CYN has accepted the position of Emergency Coordinator (EC) for the Robertson County in District 5 of the South Texas Section. District 5 is composed of Brazos, Burleson, Grimes, Leon, Madison, Robertson, and Washington counties. District 5 EC (DEC) Mr. Mike Wisby KA5HIA approves of the new appointment.
Jim tells his story very well. His call is short for his wife's first name. Clever! Here it is:
My interest in radios began in the mid-70's when my dad gave my younger brother a Heath Kit that contain a schematic to build a CB radio receiver. Guess Dad got interested as well, in a couple of weeks he opened the Hanks Electronic Sales Company (HESCO) and began selling and installing CB radios. The business was active until his death in 1977.
I received my Technician License in July of 2020 and was given my original callsign KI5KFD. In August of 2020, I received my General and Amateur Extra license and on August 28, 2020, received my current callsign W5CYN.
While studying for the Technician exam, I purchased a VHF/UHF handheld and began listening to the local repeaters. After receiving my license, I purchased a mobile unit and became active in the local club – Bryan Amateur Radio Club W5BCS. It wasn't until March of 2021 until I began operating HF with a base station. Currently, I focus primarily on CW, Winlink, and JS8Call. I do participate in local VHF nets. Most recently, I have built a portable station – "go box" and have included digital including DStar and DMR.
My primary interest in amateur radio is "communication". Jeren, our oldest son, received his technician license so we use the local repeater regularly to "rag chew". I use Winlink for monthly communications with the entire family to ensure the communications are available if necessary.
Being involved with the local club allow me to learn and become interested in both ARES and RACES. After meeting Ron Hambric N5SBN, I joined the Brazos County ARES about a year ago. When Mike Wisby KA5HIA asked if I would be interested in becoming the EC of Robertson County, I really had to ask him if he really wanted someone as "green" as me being the contact with the County. It's very comforting to know that I have his and N5BRZ shoulders to lean on.
I am a lifelong resident of Robertson County. By education and profession, I am a Civil Engineer having both my degrees from Texas A&M University. Cynthie and I moved back to my hometown (Franklin) in 1985. In 2005, I re-established HESCO LLC (Hanks Engineering Service Company) and the company is actively providing program and project management for various clients. Cyn and I have been married for 42 years which attest to her sense of humor. We have been blessed with two great sons and now five awesome grandchildren all of which not only live in Robertson County but in Franklin. So having an active ARES presence and capabilities is extremely important to me personally.
Outside of work, Cyn and I are both active with our church and we currently spend a lot of time attending anything that involves a ball – the grandkids are extremely active in sports. Also, teaching 8- & 7-year-olds CW is fun but has its moments. We also have a large garden that keeps us busy during the spring and summer months. Personally, I am still involved with long-range precision shooting.
This appointment is effective May 20, 2022
Jeffery A Walter – KE5FGA ARRL STX SEC