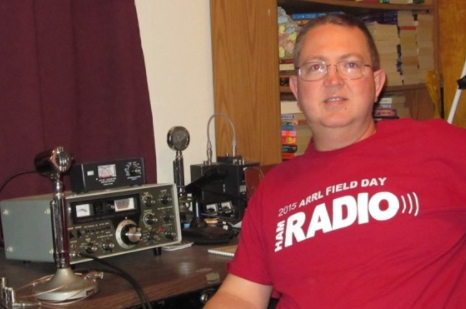 I wish to pass along some information to not only all of our Affiliated Clubs, but also to our members.
The Club Commission Program has been given an upgrade. As of this email, the new forms are available at: http://www.arrl.org/affiliated-club-benefits and listed under the Club Commission Program section.
If an Affiliated Club signs up a new member to ARRL through the club, the club still receives $15 for signing them up. But if a club has a ARRL members renew through the club, the club now receives $5 instead of the previous $2. All the rules are at the link I listed above.
Now on to other news in the ARRL STX Section. As of August 16th, 2022 we are looking for candidates to fill the Affiliated Club Coordinator position. The requirements for this position are listed at the link below. I will be taking applicants till we get the position filled. http://www.arrl.org/affiliated-club-coordinator
If you wish to apply for this position send the ARRL STX SM, an email at This email address is being protected from spambots. You need JavaScript enabled to view it.
On another note, I know we have a lot of nets that train Amateurs on everything from traffic handling to ARES training. We also have several clubs that are doing this not only on RF, but also using any of the online programs (ZOOM, TEAMS, etc..). If your net is not listed anywhere on the ARRL HQ site, or on your club's website, please send me the information so we can help get that info into the hands of those that are looking for such nets. I will make sure we get them posted on the ARRLSTX.ORG website as well as sent out in my next newsletter.
If you do not have any local nets in your area, contact your local club about starting one up. If there are no ARES nets locally, contact the EC of your county and ask why not?
I will also say this, if your club or ARES group wishes to practice any kind of traffic handling, and do not know who to send the message to, send it to our STM Ron Bosch at This email address is being protected from spambots. You need JavaScript enabled to view it.. You can also include myself, ARRL STX SM Stuart Wolfe - This email address is being protected from spambots. You need JavaScript enabled to view it.
I reply back to, and answer all messages or traffic that is sent my way.
Thank you,
Stuart Wolfe - KF5NIX
ARRL STX Section Manager
This email address is being protected from spambots. You need JavaScript enabled to view it.