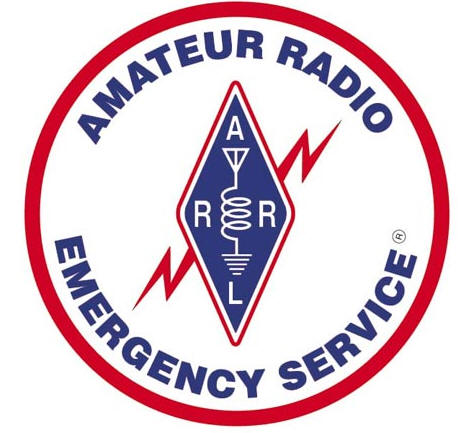 Mr. Jay Land, KF7ITF, has accepted the position of Emergency Coordinator (EC) for Medina County in District 6 of the South Texas Section. Jay was recommended by retiring Medina County EC Mr. Ric Sauer KD0RMK. District 6 is composed of Bandera, Edwards, Kerr, Kinney, Medina, Real, Uvalde, Val Verde counties.
"How did I get here?" Is an easier question to answer than "Tell me about yourself." I started my journey of helping people when I was still attending Madison County High School outside of Huntsville, AL where I became a volunteer firefighter. Although I could not enter a burning building, I was still able to help my community, which gave me great satisfaction and pride in my service. Shortly after my 18 birthday, I enlisted in the US Army to be an Intelligence and Electronics Warfare Systems Integrator (35T then 33T). During my training, I started to learn about electronics, communication theory, RF propagation, test equipment, and so much more.
In 2003, the Army assigned me to Ft Huachuca, AZ where I got involved with the Cochise County Search and Rescue Posse. While out on one of the searches in 2009, I was assigned to work in the Command Post to track the search progress. This turned out to be a mental milestone for me, we were still listening to radio traffic and hand coping positions to plot on our tracking software. In the Army, we had a system that would do this for us, and I knew that there had to be a civilian version that would work. One of my first web searches brought me to APRS and it looked perfect for the task. One issue was that to use it you would need to be an amateur radio operator. I studied and even convinced my now wife to join me in this endeavor. We both tested and passed our Tech test; our call signs are only one letter off to boot. I set off to set up the APRS for the team and became active with the ARES/RACES group that assisted the County SAR teams. I joined the Cochise Amateur Radio Association Club (CARA) and continued my journey into radio.
In 2012, the Army once again decided that we needed to move, this time to Fort Knox, KY. While there I saw a MARS form in the lobby of my building and thought I would like to join. During my research, I found that you would need to have a general class to participate. I studied and upgraded my license and joined Army MARS. It was quite a learning experience that got me into HF and data modes. I learned about PSK31 and other digital modes. Winlink really caught my attention, and I ran a Winlink Packet Gateway station just for fun. As with all jobs in the Army, I received orders to send me back to Fort Huachuca, AZ in 2015. We made the move and reconnected with our friends in AZ. We picked back up with SAR and the CARA club.
The reassignment back to Fort Huachuca sent me to the US Army Electronic Proving Grounds. It was there that I was able to use and improve my amateur radio skills. Many of the engineers that worked there were Hams and helped me discover other aspects of the hobby like antenna building and filter design. I was able to use my knowledge and skill with HF to help units in the file communicate.
In 2017 I retired from the US Army after 21 years of service and joined the civilian workforce as a Displaced Equipment Trainer for Electronics Maintenance. This new chapter had me traveling often to different locations. The travel allowed me to practice my QRO/QRP setups and antenna systems while away from home. As contracted work does, my contract position was going away, and I was hired to be a Systems Engineer and lead an IT team. That contract ended in 2020 and was once again on the move. I accepted a position in San Antonio, TX, and moved on out to start work as a Test Engineer.
December of 2021, we found a house and land outside of Devine, TX, and proceeded to make it home. I joined the Medina County Amateur Radio Corp (MCARC) club and have been active since.
Family:
Wife: Catherine (Cat) Fix Land (KF7ITE)
Daughter: Jaeden
Hobbies:
Amateur Radio - Digital, APRS, HF, Winlink, Antenna building, SOTA, POTA, EMCOMM
3D Printing
Laser Engraving/Cutting
R/C robotics
Horseback Riding
SCUBA diving
Flying a plane
Photography (IG @vjayland)
This appointment is effective September 1, 2022.
Jeffery A Walter – KE5FGA
ARRL STX SEC
RACES 16-201-U